Béa is a service created with Guillaume Crespin and in partnership with Maif, a french insurance company.
Brief
During this project, we were asked to create a service and an IoT which allows seniors still living home but no longer self-sufficient, to be more independant.
We went at the encounter of our users to know a little more about their needs and expectations and we understood that there were two important topics to focus on: security and sociability.
So that we created Béa.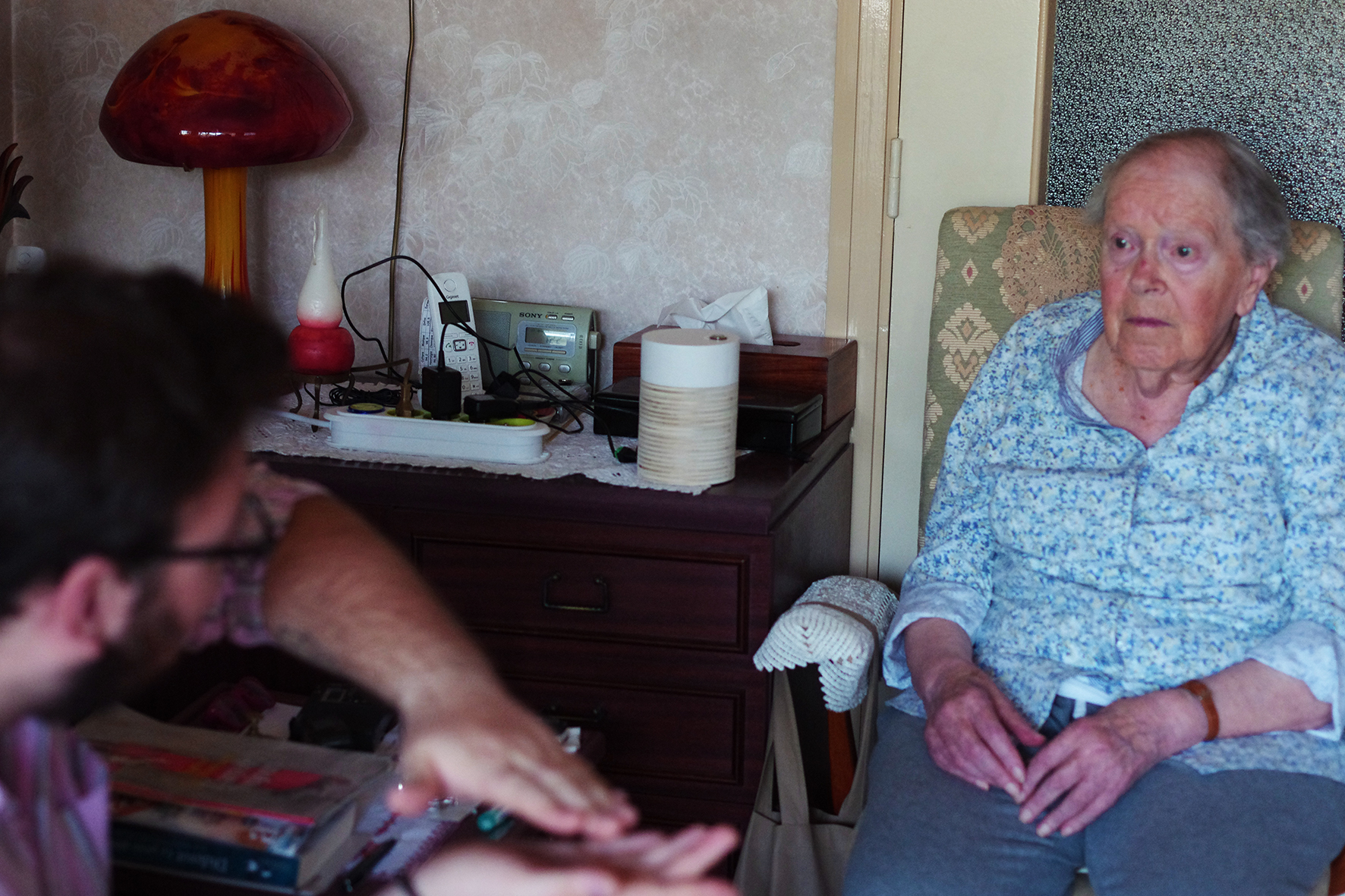 Concept
Béa is a global service provided by Maif insurance company and aims to help seniors still living home but needing for help for small tasks but almost daily. Generally, this help is provided by close friends or family, but the people helping are almost always the same.
The idea of Béa is to create a network of close helpers, giving the opportunity for all the entourage to help, and taking a weight of people usually helping a lot.
How
Béa associates a mobile app and an IoT with a vocal command in order to create the best user experience for a user group usually not familiar with digital technology. The IoT is given to the person needing for help and the app is provided to the helpers, giving them the opportunity to do their good deed of the day.
The senior can just ask Béa a task and a due time (for example, going to the doctor, Monday at 9:00) which is sent to the app for people to answer it and manage who can help.
This service allow the senior to stay closer and have social contact with a larger part of its entourage and to be helped for its daily needs. Béa also allows the helpers to have a better organisation and planning which limits the overbooking of one person.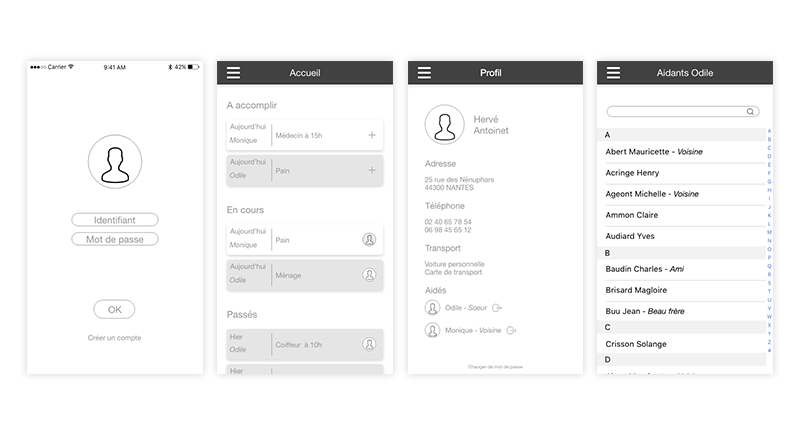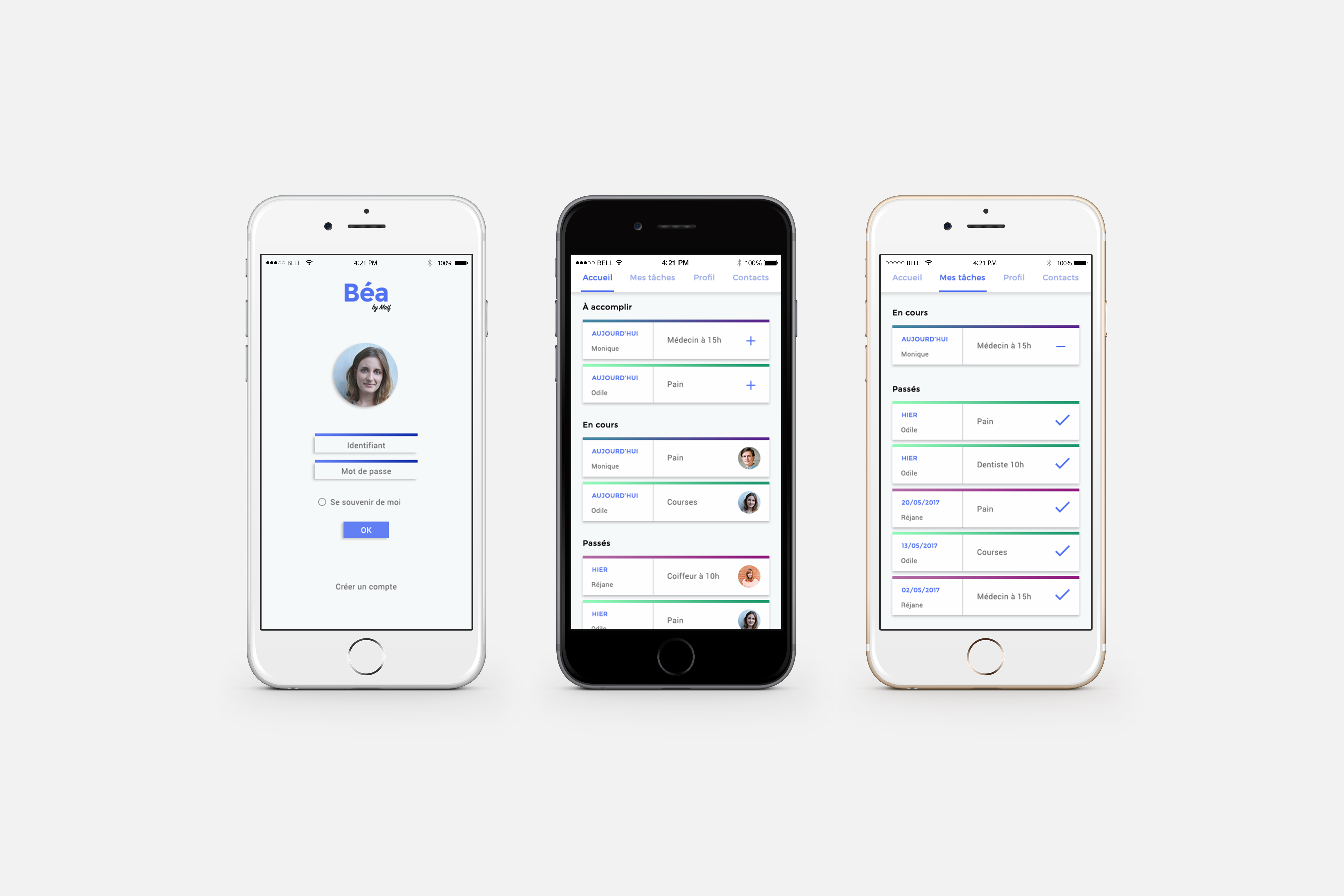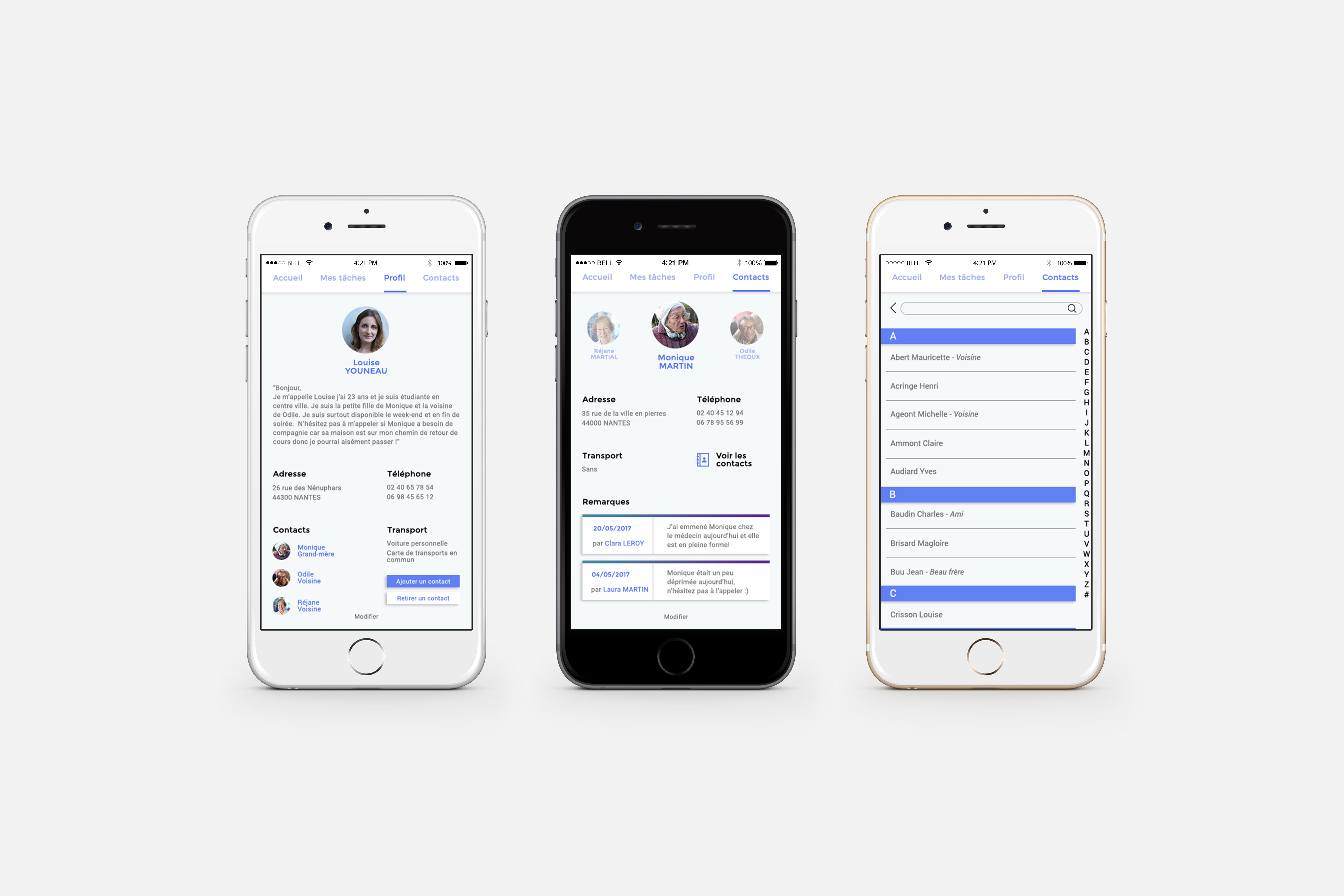 The product
For the product itself, we wanted Béa to feel accessible for the users. We chose to use natural wood to give a more furniture style than technologic for the users to feel more comfortable with it. On the top of the product, we included a tangible button for the user to keep control on the voice recording and be reassured.
Outputs
The Maif insurance company provides through Béa a caring social service to seniors but also an insurance for the data produced by the voice recording.
It was very interesting to work with a company which business is changing lately since different industries offer insurances, but which wants to keep its core value: reassuring and take care of its clients.