Siemens MyShare is a project I took part in while working as a UX designer at Fluid design.
For this project, our challenge was to create a global platform and user experience which would enable ownership culture and cater to the needs of 350,000 employees worldwide with completely different backgrounds, accessibility and financial knowledge.
Concept
MyShare is a fully integrated, customized and intuitive solution which enables employees among Siemens to find all the information and guidance they need about Siemens share plans and processes.
Siemens believes that equity compensation improves how employees think about their role and the way they work. When Siemens asked Fluid design for support, the challenge we faced included communication to a diverse group of users from different parts of the world, all bringing unique cultural views about money, savings and investments who needed access to the same platform.
We worked closely with the Siemens team to understand the needs of different stakeholders from factory workers to top level management and find a holistic solution that could be scaled at a global level.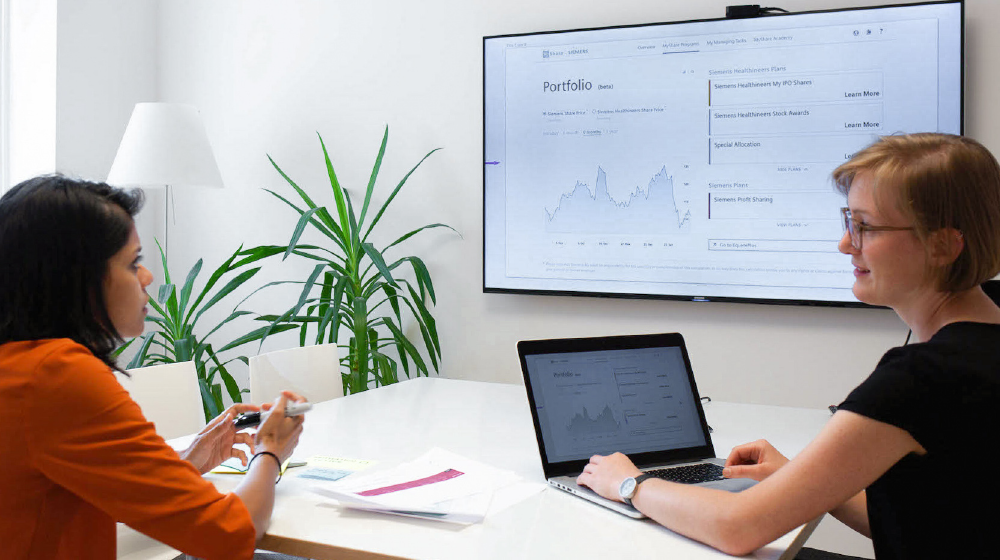 In order to create a holistic and meaningful experience we had to bring in users at every step of the process. For that reason, we continuously tested with our users by working in an iterative way where we released features and collected feedback in order to ensure we always delivered the best possible experience.
The entire project was structured in sprints and we worked agile with multiple stakeholders across the organization, including IT, Brand and Communication. We collaborated extensively using platforms like JIRA and Confluence to document our work and ensure that everyone on the combined Siemens / FLUID team had a clear overview of the task on hand.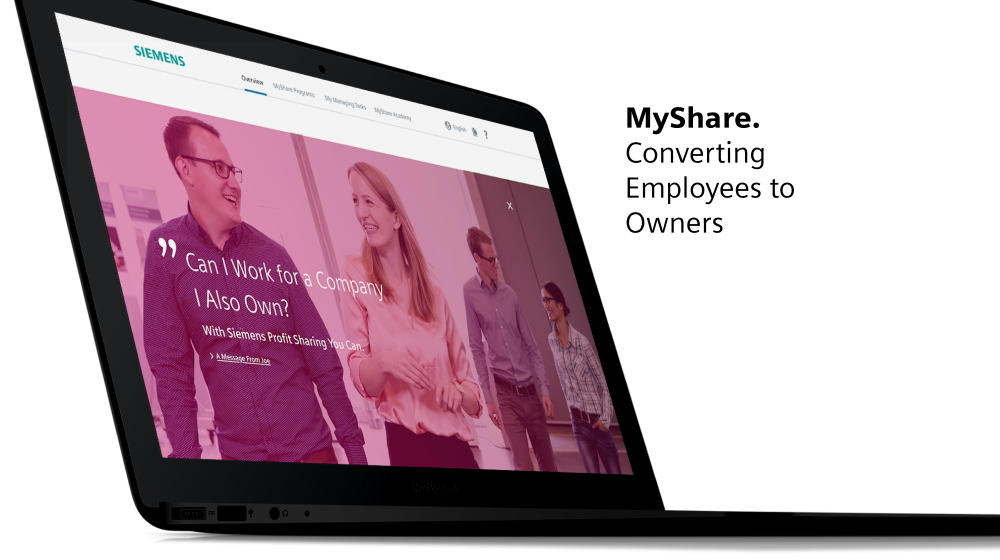 MyShare was designed by humanizing the topic of equity through the use of user centric tools and refined digital communication channels. The iterative nature of this project allowed us to address user needs, make it accessible and create a touchpoint for multiple use cases.
As of today, MyShare is available to over 300,000 employees and is available in 8 different languages. Moreover, it has enabled over 90% of Siemens employees to become shareholders, making them the second largest group of owners.
Awards