Context
I took part on this project as UX Designer while working at Fluid design in Munich.
Siemens sales representatives were used to have a lot of different tools such as email, phone and fax to organize customer visits at their factories, customer experience centers and showrooms. The problem was that these tools required many loops to have a positive answer from the different teams involved and were time consuming. Siemens wanted a solution that would simplify the complex and multi-layered process.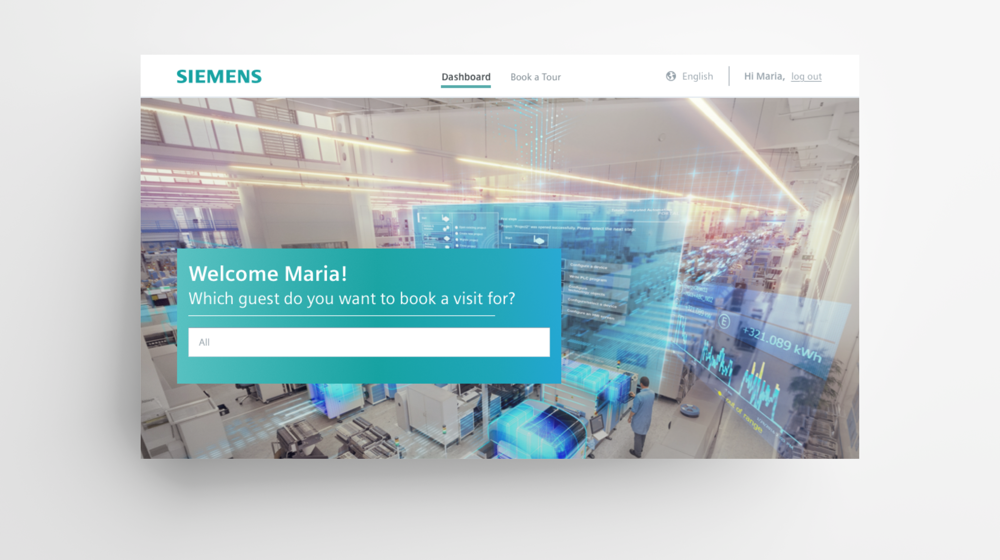 The Digital Visitor Management is an all-in-one interface which identifies the most suitable location based on the customer requirements. All fields associated with planning  customer visits are integrated.
This interface allows to have an internal 360° visitor engagement platform for Sales and other Siemens divisions, which digitalize and facilitate the booking, approval, administration, planning and reporting process.Finally, we designed this tool in ways that automatically integrate all fields associated with factory and showroom visits, starting with informing the factory reception, through to providing catering right up to organizing a factory tour guide and much more.